2017-1-22: Starry Hill welcomes Scouts ⬅︎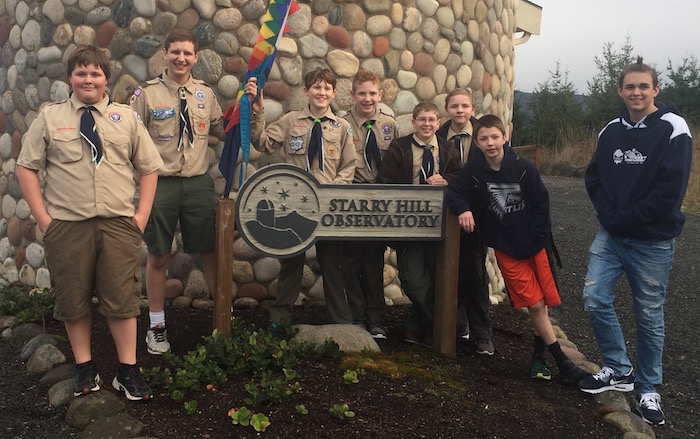 Starry Hill has been hosting scouts since the beginning in 2010. The kids from Boy Scout Troop 503 recently visited Starry Hill and impressed us with their enthusiasm in learning new things and in their desire to make a positive difference in our communities.

When scouts visit Starry Hill during the day, we often have a contest in the Planetarium and also a tour of the Observatory where the scouts learn about telescopes and astrophotography. The boys of Troop 503 did great with everything!

Since Starry Hill is all about helping young people connect with our Universe, there are plans in the works to involve the scouts from Troop 503 in our outreach efforts at Mt Rainier National Park this summer. Imagine Boy Scouts leading park visitors in connecting with the night sky using telescopes and astrophotography. We are excited!

If you are a scout leader and would like to bring your troop to Starry Hill, please send us an email.