2016-11-14: Starry Hill's Calendar is Filling Up ⬅︎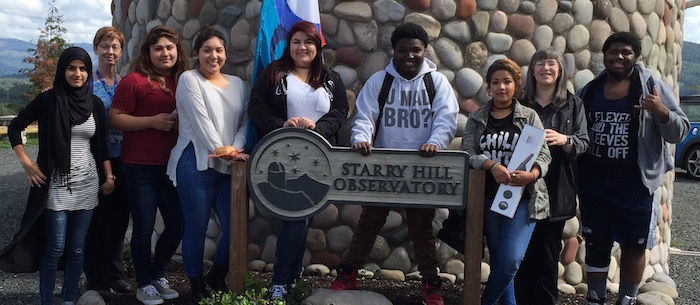 Have you heard the saying.... If you build it, they will come? Well, it's been true for us. Since we opened Starry Hill back in 2010, thousands of students have come to Starry Hill for daytime field trips and night time star parties. We are thrilled that the number of school groups each year keeps going up and that they are coming from further and further away.

While most groups that come to Starry Hill come from our local area -- Eatonville, Yelm, Puyallup, etc. -- we do have groups coming from further away such as Olympia, Rainier, Orting, Sumner, Tacoma, Federal Way (pictured above) and beyond.

If you are a teacher at a public, private or home school who would like to bring your students to Starry Hill this year, we encourage you to book as soon as possible even if your trip would be for months from now (i.e. June). For more information, please check out the About and Contact sections on the left.

We look forward to your visit!