2015-8-20: From Mt Rainier To the Heart of the Milky Way ⬅︎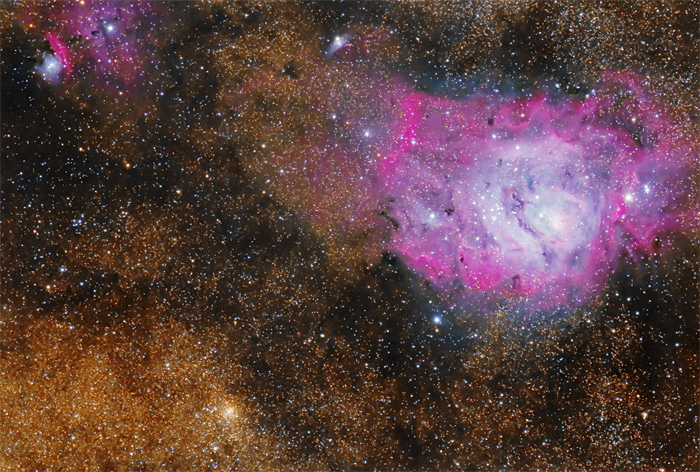 Mt Rainier is a great place for stargazing -- this astrophoto was taken with our 5" refractor in just twelve minutes of imaging time from Paradise at Mt Rainier National Park. Visitors to Mt Rainier helped us in capturing this image. The details were drawn out in Photophop by the skilled hands of astrophotographer Matt Dieterich.

This image shows the countless stars in the direction of the center of our Milky Way Galaxy in the constellation Sagittarius. The red region, known as the Lagoon Nebula, glows brightly from the light of the stars being born within.