2013-8-12: Magical Star Parties, August 2013 ⬅︎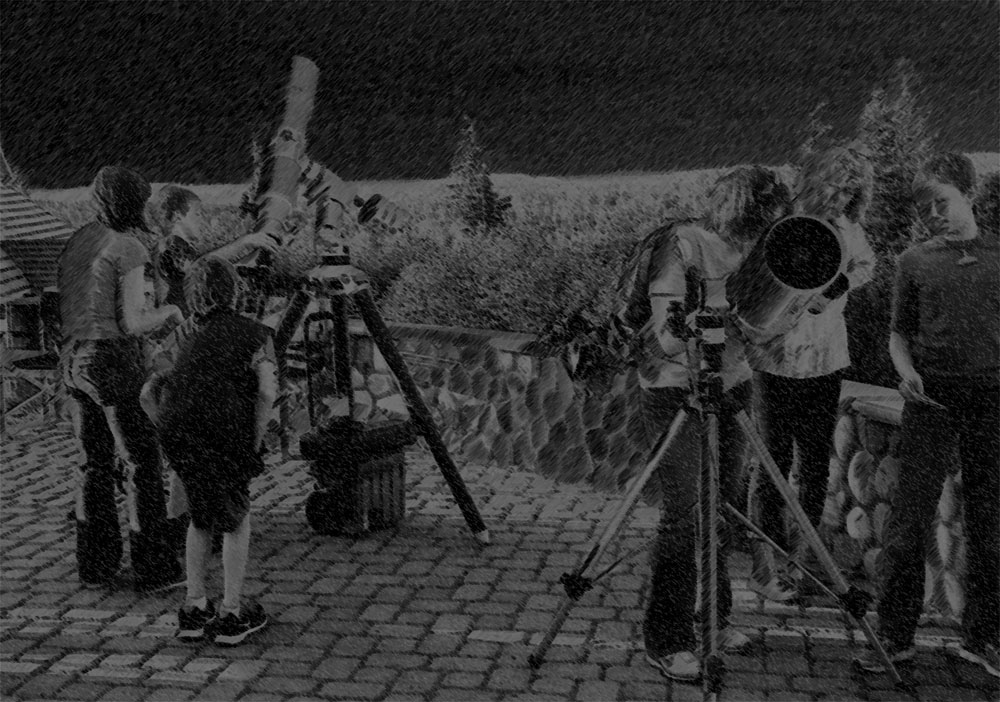 For several nights over two moonless weeks in August, children, parents and teachers came to Starry Hill from all over for stargazing.

People came from Eatonville and other cities in Washington state as well as from several states around the U.S. It makes no difference -- we all share the same set of stars and wonderful treasures of the night sky!

On several nights we were greeted by beautiful, clear skies -- these nights were the magical ones. After learning how to use the telescopes and the skies became dark, we 'traveled' to all sorts of exotic destinations around the Universe like Andromeda Galaxy and Hercules Cluster. Fast-moving shooting stars were frequent visitors.

We are delighted by how skilled so many kids and adults became at stargazing as the nights progressed. Great job stargazers!!

Unfortunately, we had a few nights with overcast skies and even thunder storms that prevented stargazing. If this affected you, we welcome you to schedule a new date with us.