2017-8-22: A Special Star Party Season ⬅︎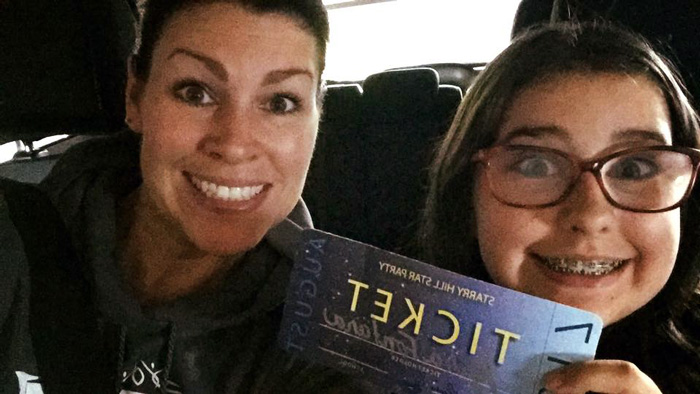 Our 2017 summer star-party season has just ended. Every star party had good weather, with lots of kids and adults attending. We love it when attendees share with us their words about their experiences. Here's some wonderful feedback from a mother who attended with her daughter earlier this month...


This was a truly amazing experience, if you're a part of a school, get your kids here, the party was private and only available to a select few but the field trip we took during school with class time, UNBELIEVABLE! I truly feel like I'm more obsessed with science and astronomy NOW, more than I have EVER been before.

It's [about] the kids and at Starry Hill they GET that. Tom and Gracie will tell you, that beautiful place was built FOR kids...and they allow it to be run BY kids. Several awesome teens from 9th-12th grade led us in our star gazing, they were ridiculously confident, poised and knowledgeable!! I was so in awe of each of them!

My heart might explode from talking about how much I loved this experience....yes for my daughter. But really; it changed ME. Not sure who's more excited... my daughter or ME?"


Thanks for your heart-felt words -- they mean so much to us!